Bollywood
Rohit Shetty is currently working on his next cop drama Indian Police Force, headlined by Sidharth Malhotra. The director who is known for making films like Singham, Simmba, and Sooryavanshi and has rightly earned the name of creating the first cop universe of the Hindi film industry is all set to make his digital debut with the Indian Police Force.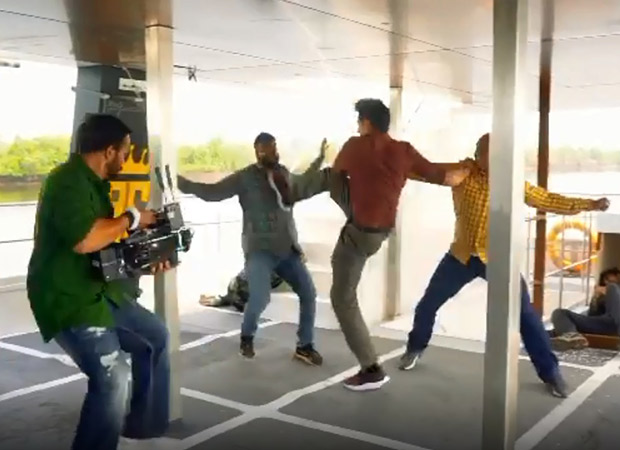 On Monday, Rohit shared a BTS video of him filming an action sequence with Sidharth bashing multiple goons. In the video, Rohit is seen doing a handheld shot with a camera weighing 27 kgs while running behind Sidharth to capture the perfect shot.
"It's weird how glass breaks, body hits & staircase falls are normal for us!... By the way, the camera weighs 27 kgs!," the director captioned the video.
View this post on Instagram
Indian Police Force is helmed by Rohit Shetty and Sushwanth Prakash. The story is penned by Shetty, along with Anusha Nandakumar and Sandeep Saket. Talking more about the series, Rohit said, "Indian Police Force is a very special one for me and I've been working on it for years. I'm delighted to be collaborating with Amazon Prime Video to breathe life into this story which will transcend geographies and linguistic barriers, providing me an opportunity to showcase the same to audiences worldwide."
The show also features Shilpa Shetty, Vivek Oberoi, and Isha Talwar in special roles.
ALSO READ: "I resonate with the brand as a filmmaker" – Rohit Shetty on becoming brand ambassador for LawmanPg3
read more